STEP 1
Why insure?
Insurance is designed to protect you and your belongings. When things go wrong, having insurance gives you the ability to repair your damaged items, replace them or receive a lump sum payment.
At Australian Military Bank we have a range of insurance products to cover different aspects of your life – from your car, your house and your belongings to mortgage repayments. And if it all seems a little bit confusing, our expert, friendly Insurance consultants are here to answer your questions and talk you through your options.
STEP 2
Choosing your policy
The first step in choosing insurance is deciding what you want to insure and the level of cover you need. Some insurance policies also take into account other factors such as your:
If you're unsure about which insurance type is best for you, reading the Product Disclosure Statement is a great place to start. Australian Military Bank's Insurance Consultants are also available to offer you clarification and answer any of your questions.
STEP 3
Weighing up the costs
When you take out insurance you will have to pay a premium that reflects the product you have selected and your level of cover. Most insurance policies also ask you to pay an excess if you make a claim.
We understand that for some people, finding extra money for insurance from the household budget can be tough. But not having cover (or the right level of cover) can end up being more expensive in the long run.
STEP 4
Motor insurance
Your car is often the second most valuable possession people own (after their home) and choosing an insurance policy is important. Our
Car Insurance
lets you relax in the knowledge that, should anything happen, you can get back on the road in no time, without major hassles or expenses.
We have a comprehensive range of motor vehicle insurance solutions available; we're certain you'll find something perfect for you.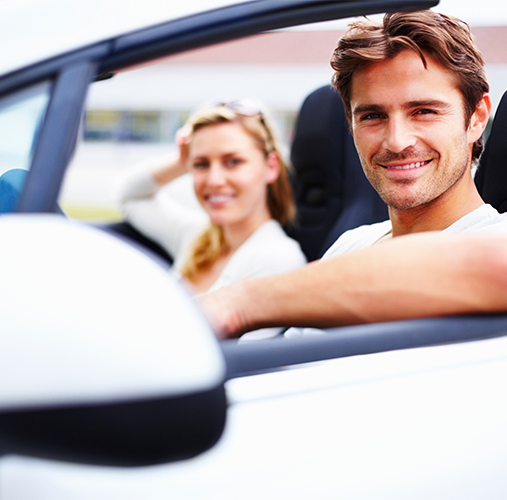 STEP 5
Home and contents insurance
Insuring your home, and the valuable items inside it, is a great way to protect it from the unexpected. Home and contents insurance offers you peace of mind that comes from knowing you're covered for all major events, like storms, fires, flood, theft and more.
If you're currently serving and living in Defence Force barracks, we also offer specialised
Barracks Contents Cover
. Barracks insurance covers accidental loss or damage to your valuables wherever you are in the world.
STEP 6
Boat and caravan insurance
You've finally purchased your dream boat or caravan, and now you want to ensure it's protected. Australian Military Bank has insurance that covers you for boat and caravan repairs or replacements.

So, if the worst should happen, your insurance will cover towing or transport costs, as well as salvage and recovery.
With caravan insurance, you're covered for contents and even for alternative accommodation if your caravan is stolen or damaged.
STEP 7
Landlord insurance
At Australian Military Bank we understand that maintaining an investment property and managing tenants can be stressful. That's why we offer Landlord insurance.

Our Landlord insurance gives you the confidence of knowing your investment is protected and will be covered should the worst happen.
With Landlord Insurance, you're covered if your property is damaged, or you suffer loss of rental income as a result of major damage. Our comprehensive insurance covers you for:
Fire
Explosion
Lightning or thunderbolt
Earthquake or tsunami
Theft (not by tenant)
Vandalism
Water or other liquid
Collision
Falling tree, branch or aerial
Damage by animals
Riot
Storm, Rain or Flood
Accidental Glass Breakage