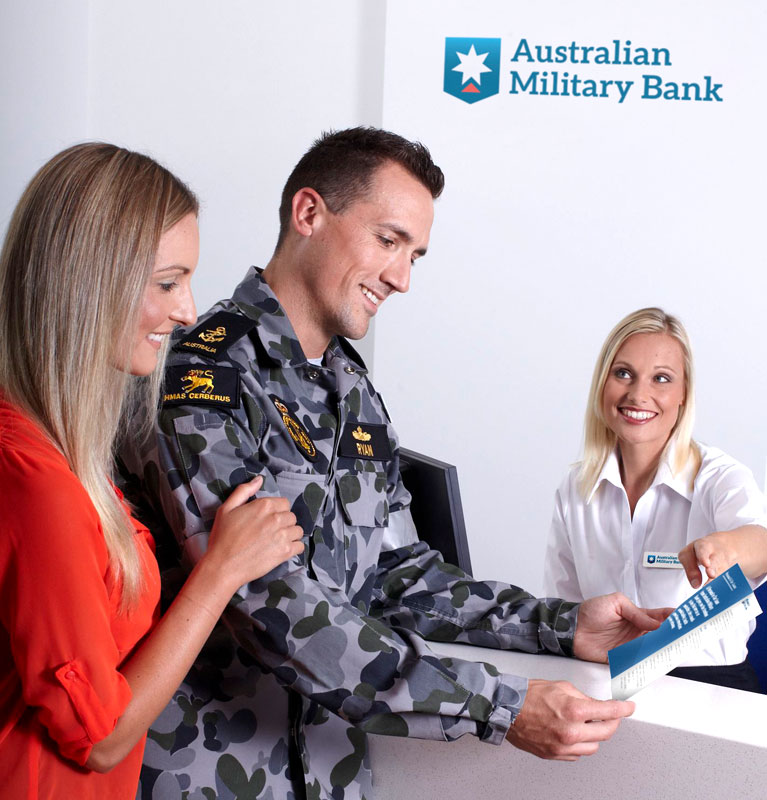 Your bank.  We appreciate what you do and what you need
We've been helping Australian Defence personnel and their families make the most of their money since 1959. After 60 years serving our members we know a thing or two about the unique aspects of life in the armed services.
We're dedicated to helping the men and women who protect and serve our community offering customised products, lower fees and competitive interest rates to integrate your service with your financial wellbeing.
As a mutual organisation, Australian Military Bank is run for the benefit of our members who are also our shareholders. This means we'll always put you first, we;
have over 56,000 members;
manage member funds in excess of $1.45 billion
offer a digital first 24/7 globally accessible service
offer ATMs and branches at major defence bases
The story so far
 
Over 60 years we've had quite a few highlights:
1959: Founded as the Navy (Civil Staff) Co-op. Ltd.
1971: Membership extended to civilian employees of the Army and RAAF in NSW
1983: We merged with Army Defence (NSW) Credit Union and rebrand as Australian Defence Credit Union (ADCU)
2008: Selected by Department of Defence as one of three DHOAS home loan providers
2014: Achieve in excess of $1 billion funds under management
2015: Membership exceeds 50,000 and new name, Australian Military Bank
2018: Launch of new Core and Digital Bank offerings 24/7
2019: Awarded Baa1 Stable rating from leading global independent agency Moody's
2020: 56,000 members, 4 million+ logins
2020: Achieved $200,000 of charity donations via our Military Rewards Account
2021: Became a Gold Pledge Partner with Soldier On
Award-winning products
 
We're proudly sustaining an offer of award winning products and services.