Debt Consolidation Loan
If you're looking for a way to get on top of your existing debt, our Debt Consolidation Loan helps you manage all of your debt with one easy repayment.
No monthly
fees
Repayments
from your pay
Fast approval
process
Overview

Our Debt Consolidation Loan features:
 
Minimum loan size $1,000, maximum $40,000
Loan term of up to 5 years
The option to make extra repayments
The option to pay off your loan early without penalty
Flexible repayment frequencies - pay weekly, fortnightly or monthly
The option to make repayments straight from your salary
No monthly or annual fees
To apply for the
Debt Consolidation Loan
, you can submit an application
online
, call us on
1300 13 23 28
or visit your
nearest branch
.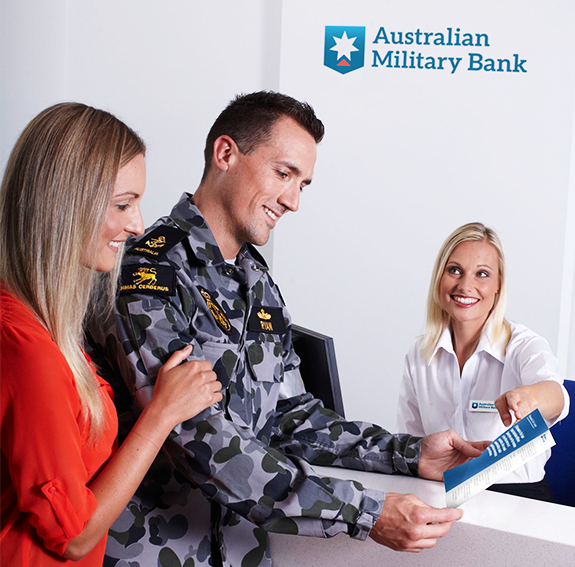 Rates & Fees
Here's a list of the rates and fees for the Debt Consolidation Loan:
 
*Comparison rate based on a $30,000 loan over 5 years unsecured. WARNING: The comparison rate is applicable only for the example given and may not include all fees and charges.  Different terms, fees or other loan amounts might result in a different comparison rate.  
Application fee: $150
Monthly fee: $0
Annual fee: $0
Additional fees may be payable. For more information please see our Schedule of Fees and Charges.
FAQs
Here are the most common questions we get asked about our
Debt Consolidation Loan
. Can't see your question? Call us on
1300 13 23 28
to speak to a consultant.

Will Australian Military Bank help me to transfer across my existing debts?
Absolutely, our friendly consultants are happy to help you out. Give us a call if you're unsure on 1300 13 23 18.
Can I make extra repayments on my loan?
Yes. You can make additional repayments on your loan and even better, there's no penalty for early repayment.
Can I redraw funds paid in advance from my loan?
No, the Debt Consolidation Loan does not have a redraw facility. Refer to the comparison table below for all the features.
Can I choose my repayment frequency?
Yes. You can choose the repayment frequency that best suits you - weekly, fortnightly or monthly. That means you can align your repayment to your pay day or whenever suits you best.
How long do I have to pay off my loan? 
You have up to 5 years to pay off your loan but if you would like to reduce your loan term you can make additional repayments at no extra charge.