Meet our Executive Team

Darlene Mattiske-Wood
Chief Executive Officer
Darlene Mattiske-Wood joined Australian Military Bank in March 2020 following more than 20 years' experience in strategic and executive leadership, 15 of these driving transformational change within the Mutual sector. Most recently Darlene served as Deputy CEO for People's Choice Credit Union where she championed member-focussed strategic leadership powered by a fully engaged people-force supporting shared and valued culture.
In addition to Darlene's extensive Strategic, Operational and People and Culture expertise she has held several Board positions including current director with COBA (Customer Owned Banking Association) and previous Chair of Mutual Market Place representing People's Choice in the Joint Venture Procurement Company.
Darlene's qualifications include: The advanced management program with Harvard University in 2018, a Diploma in Management, a Bachelor of Management and a graduate Diploma in Human Resource Management. In addition she is a recipient of a 2016 Telstra Business Women's Award, and a finalist in the 2017 National Retail Banking Awards for Executive of the Year. Darlene is also a recipient of two AHRI Awards (Australian Human Resource Institute) for People Leadership and People Strategy and is a member and Graduate of the Australian Institute of Company Directors (Member AICD).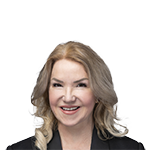 ---
Joa De Wet
Chief Finance Officer
Joa De Wet joined Australian Military Bank in July 2013 and is responsible for the finance, treasury and product functions of Australian Military Bank. Joa is a Chartered Accountant with over 20 years experience in the financial services industry having previously worked at IOOF, Colonial First State, Deloitte and PricewaterhouseCoopers. While being employed with Australian Military Bank Joa has held the position of Head of Strategy & Risk and most recently Head of Finance.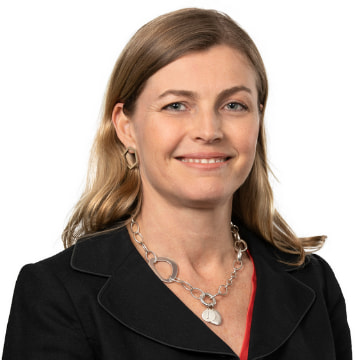 ---
Laurence Halabut
Chief People Officer
Laurence Halabut joined Australian Military Bank in January 2020 and is responsible for leading the people and culture function. Having previously worked with global organisations including Toyota Finance, Bankwest, HBOS Australia and Qantas, his strategic approach and alignment of HR initiatives with business are underpinned by over 25 years' HR experience. Laurence is a Fellow of the Australian Human Recourses Institute (FAHRI), Graduate of the Australian Institute of Company Directors (GAICD) and holds an MBA from the University of South Australia.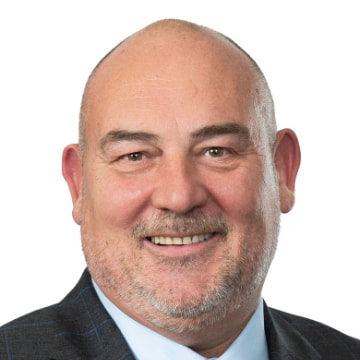 ---
Ryan Holman
Chief Product & Marketing Officer
Ryan Holman joined Australian Military Bank in July 2020 and is responsible for the products, marketing and analytics of the Bank. Ryan has spent 12 years in customer-owned banking, including 6 years in senior product management roles. Ryan holds a Bachelor of Commerce and a Graduate Diploma of Management.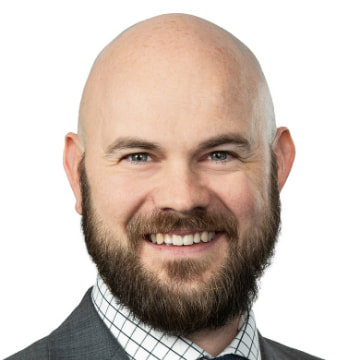 ---
Andrew Moebus
Chief Member Experience Distribution Officer
Andrew Moebus joined Australian Military Bank in December of 2008 and is responsible for the Retail Branch network covering NSW, ACT, Victoria, South Australia, Northern Territory, Western Australia and Queensland. Andrew is also responsible for the Broker Channel, management of our RSL relationship and the RSL Money brand.
---
Matthew Craig
Chief Member Experience Operations Officer
Matthew Craig joined Australian Military Bank in March 2019 and is responsible for the Member Service Centre, Digital Sales, Payments, Settlements and Variations, the RSA portfolio and Retail Compliance.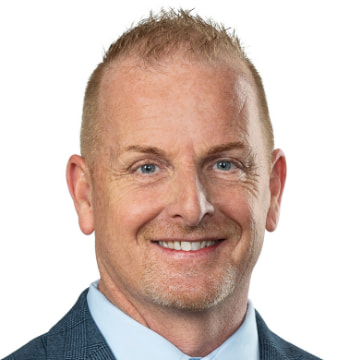 ---
Enis Huseyin
Chief Information Officer
Enis Huseyin joined Australian Military Bank in July 2017 and is responsible for Information Technology, Projects and Robotic Process Automation. Enis has over 15 years' experience within the customer-owned banking sector in information technology and banking operations having previously held numerous senior management roles with Bankstown City Credit Union, My Credit Union and Qudos Bank. Enis holds a Bachelor of Computing and a Diploma Information Technology (Software Development).
---
Stephen Robertson
Chief Risk Officer
Stephen joined Australian Military Bank in August 2021 and is responsible for the enterprise risk functions. He started his career with PwC and has subsequently worked with large ASX companies such as Qantas and Lendlease, as well as SME's such as NACCO and Daikin and most recently as Chief Risk Officer with Illawarra Credit Union. He has strong technical expertise in Enterprise Risk and is a qualified Chartered Accountant.